John Clements Consultants, Inc. recently hosted a breakfast roundtable discussion on Global Trends in Risk Management with speaker Michael E. Jensen, CEO and Primary Risk Management Advisor at Global Risk Clinic. The event was held last November 18, 2019 at Mirèio, Raffles Makati.

During the roundtable discussion, the subject matter expert – GRC CEO Michael E. Jensen – expounded on several areas:
Strategy is key, particularly in risk evaluation and management.
Strategy is the central concept of how an organization will achieve its objectives.
The top three new technologies that increase risk are Cloud, IoT, and Machine Learning/AI.
The top three most critical risk categories facing organizations today are Information/Cybersecurity, Reputation, and Financial.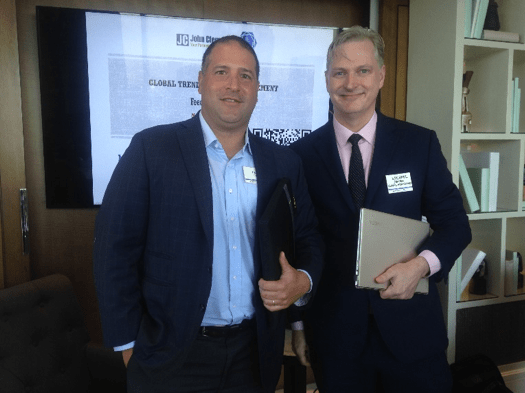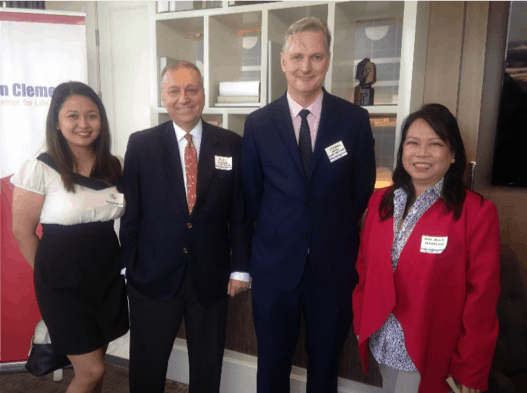 Risk management helps organizations achieve a successful business strategy by identifying, assessing and controlling threats. It would be beneficial for an organization if everyone in the company will work together and speak the same language to help reduce and mitigate the risks. As Michael mentioned, risk management is everyone's business.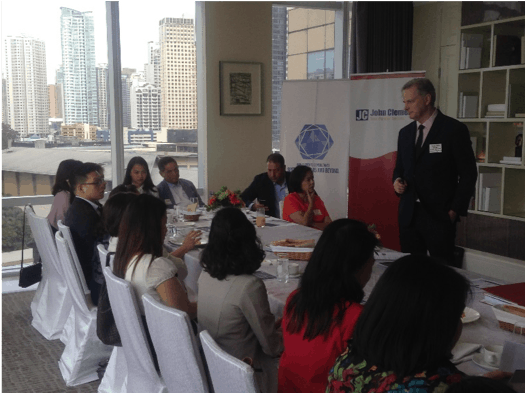 ____________________________________________
The author: Mylene Samonte is currently the Senior Supervising Implementation Consultant of John Clements Consultants, Inc. — John Clements Leadership Institute. Mylene is a graduate of Bachelor of Arts in Management major in Human Resources Management, and has a post-graduate diploma in Human Resources Management from De La Salle — College of Saint Benilde.